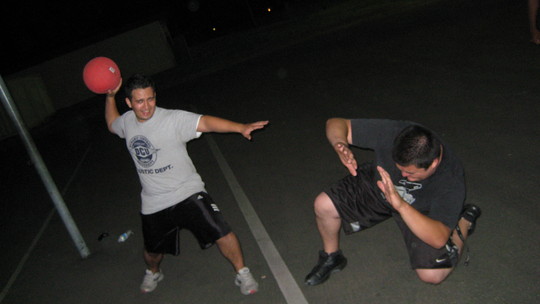 I'm sure some of you sometimes wonder what exactly is going ON over here when the network goes out at DreamHost.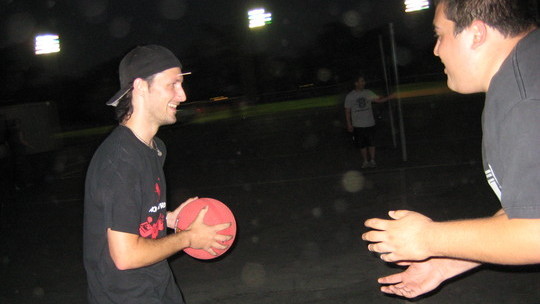 Well, we get right down to it. No matter how late, nor how dark, nor how dangerous, everybody heads over to the local park and plays some Dodgeball while we wait for it to hopefully resolve itself!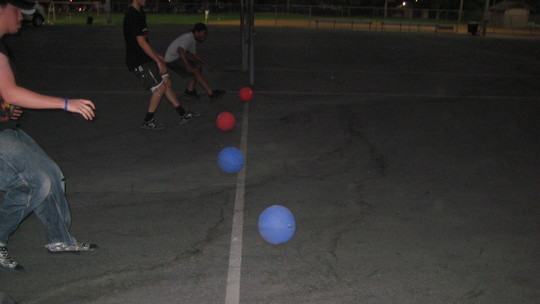 It's an industry standard practice, let me assure you.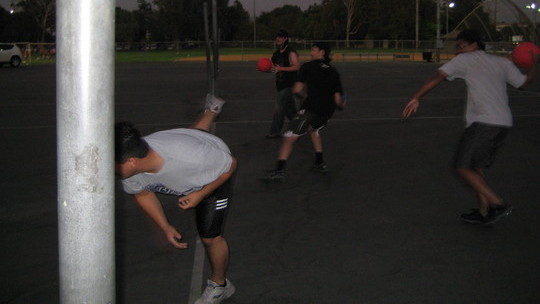 In fact, lots of times when we get there, we find several other web hosts are already playing! That's when we take them out with our massive balls.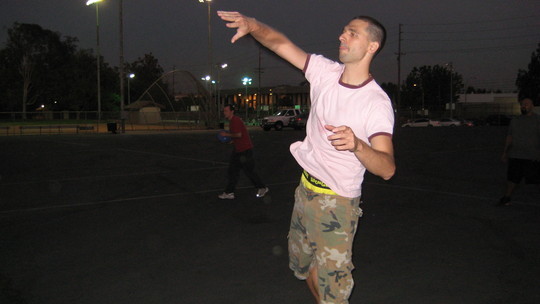 I usually lead the assault… since nobody can see me in my camouflage shorts!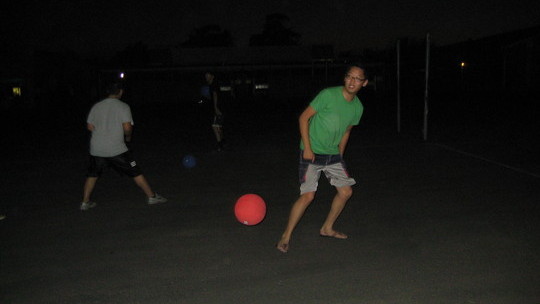 Finally, when one lucky shmoe is declared Ultimate Dodger (small people have an advantage), they get to go back and fix everything!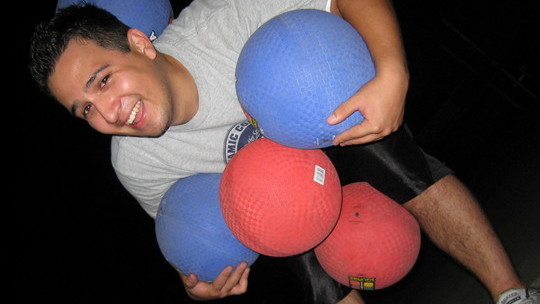 The rest of us are forced to go get drunk and eat onion rings.