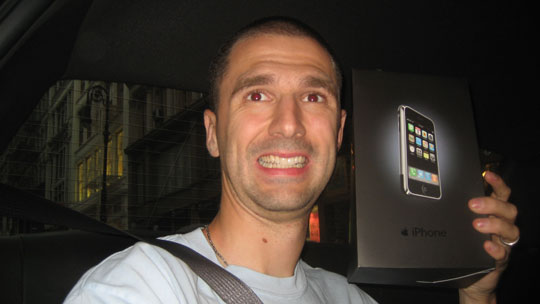 I got one!
You've still got 30 minutes to submit a pic!
I waited in line for THREE HOURS (fortunately I was, ahem, working the whole time) at an AT&T store, and when I was just about to get in the store they announced "We only have 4GB ones left!"
AIIIIIIIIIIIIIEEEEEEE!
Well, since I promised an 8GB model, I quickly hopped on the subway down to the SOHO Apple store (a guy had come by and said that everybody should go there, they had a TON and the line was SUPER FAST! But at that point I was sooo close..) and whammo, about 5 minutes later I was checking the authenticity of the box they'd given me..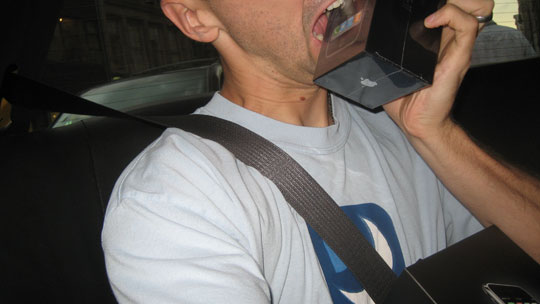 So, let this be a lesson for you, old East-Coast-iPhone-Waiter. Just go to an Apple store around 8pm. They have a TON and it'll take about five minutes.
I don't feel bad waiting though. For all the hard work you guys are doing making those photoshopped images, it was the least I could do.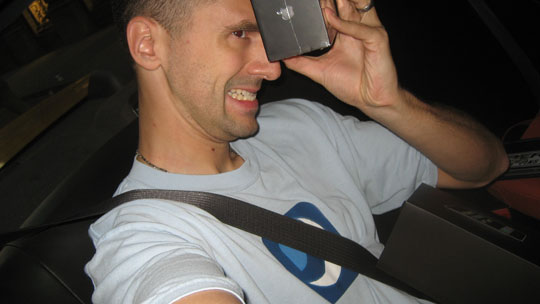 Now I'm in a cab on my way to a dinner BBQ. Hooray for EVDO! There will be one more post with more exciting pictures of the CHAMPTION iPhone later this weekend, I promise.
P.S. Everybody go buy one, I have apple stock.