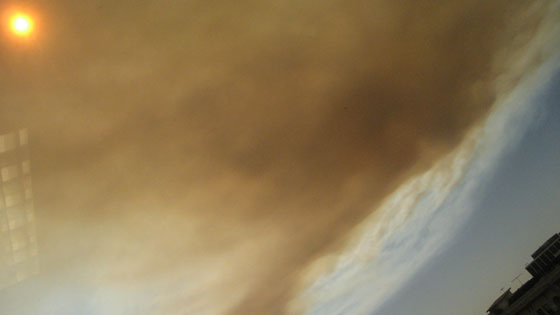 Then we shall surf in the shade!
Apparently the Hollywood Hills caught on fire this afternoon!
We also just got a notice from our building… coincidence?
To All Garland Tenants,

At or about 1:33 PM, 1:45 PM & 1:55 PM today, 3-30-07, the Garland Building experienced 3 spikes from DWP. The building infrastructure is currently running normally with no issues to report and is not on generators. We will continual to update you with more information as it becomes available.

If you should have any questions or concerns please contact the Office of the Building.
"Continual", eh?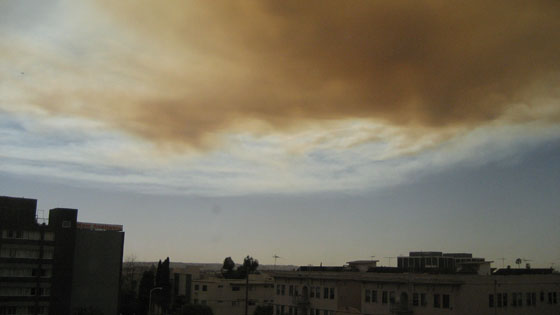 Their grammar may need work, but at least our power's okay!