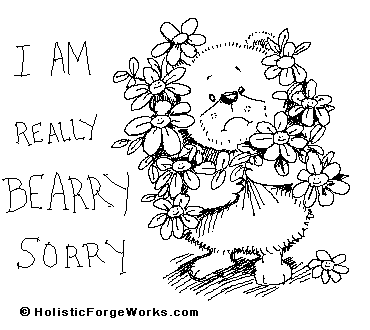 We are all really bearry sorry about the extended downtime this Sunday from the planned power outage!
The power was only out for about an hour, but as it came back on, there was trouble, trouble, trouble. Our router started acting funny, some file servers were mis-configured, some web servers didn't want to come back on, and so on, and so on, and so on…
Although most things were back up and running within the five hours, the network in general was still flakey for about 8 hours, and everything wasn't TOTALLY fixed for about 36 hours.
We really thought things would go a lot smoother, given that for once we had some advance warning, but good old Murphy was in full effect, y'all, again.. urgh.
Anyway, to try and make up for it a little bit, we thought we'd offer something we've never offered before at DreamHost, something we thought we'd never need, something we always thought a little silly… an SLA!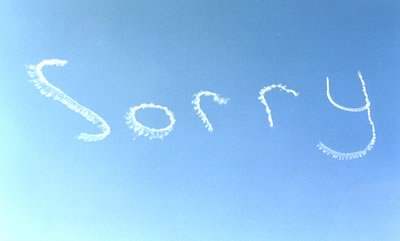 That's right, I'm offering you a… Super Lame Apology!
HA ha ha! Oh, did you think I meant a "Service Level Agreement"?
But really, isn't that all a typical SLA is?
"We're sorry we broke our promise, here's credit for the 46 minutes you were down. Sorry."
Lame!
In web hosting, it's usually a credit for the exact amount of time you were down, sometimes a full day's worth, or I guess if you are really paying a lot, a month's worth.. though an SLA like that even in the high-end business world would be a rare animal indeed.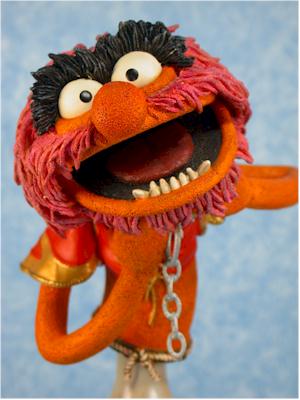 In the case of the outage this past weekend, if you were paying $8.95 a month you were down for anywhere from 6 to 44 cents worth of service. What would you think to yourself if we automatically credited you 44 cents on your next monthly bill?
You'd probably think either:
A. Is this 44 cent credit because February only had 28 days?
or
B. My site is down for hours and all I get is 44 cents?! That barely pays for the stamp I'm going to need to mail my foot all the way up your butt, DreamA$$Host!!
In fact, even if we gave you a full month's credit, $8.95, you'd probably think the same thing. Either A. you didn't really care, and the money doesn't matter, or B. you really did care, and the money doesn't matter.
The truth is though, we do offer an "SLA"… the same "service level agreement" you'll find at McDonalds, Nordstrom's, Staples, or just about any other successful business. If any customer ever comes to us with even an eigth-way legitimate gripe, we'll do our best to fix it, even if it means giving them an account credit or their money back (even after our 97-day money-back guarantee period). Better to lose a customer on good terms than on bad, eh?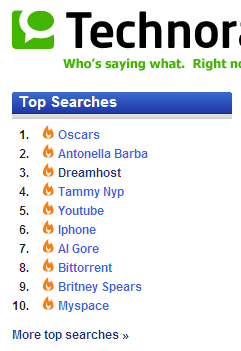 So, if we'll happily give refunds anyway, why not go ahead and lay it all out in a "real" SLA?
I guess mostly because we feel they're B.S. Case in point, we actually have SLAs from our data centers! Which is why I sleep sowell at night, knowing our servers are safe and sound. HA!
Not only do they fail to meet the SLA, I believe we've never gotten a single service credit out of them for outages… and I've asked!
The only useful thing you can get out of an SLA is the ability to break a long-term contract without penalty. All you really want is for everything to just work. If you're constantly having to exercise your SLA, you'd trade all the service credits in the world for a new provider!
If that's not the case, you don't really care about the downtime and are just complaining to get the money! Shame on you! Go back to fatwallet.com where you come from! Hissssss!
All I'm saying is, since we're in an industry with such a low barrier to entry, and since there's nothing stopping you from switching hosts at any time, we really already have a lot of incentive to make our service as good as we can.
I know we fubar it sometimes, and I know we fubar it a lot, and when we do, you guys are doing the right thing by bitching and moaning and even quitting us. But a service level agreement wouldn't change a thing.
So, so-o-o-o-o-o-o-orry!
And that's the Super-est, Lame-est, Apology-est SLA you're going to get!