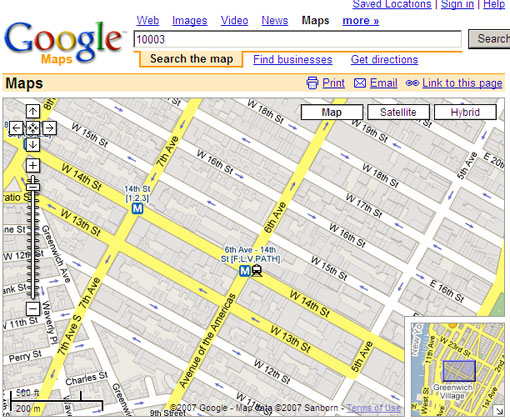 Okay, this isn't your typical DreamHost blog fodder, but it IS your typical typical blog fodder, so what the heck..
Did anybody notice that Google Maps now has little mini-buildings even on the map view (in some areas)?
And, more importantly, subway stops? I've been spending a fair amount of time in New York recently and Google Maps is close to useless there without Subway info!
Now it's use-full!
(Ah, I guess they did this a few days ago.. well, just today they added more to Los Angeles, so I noticed!)