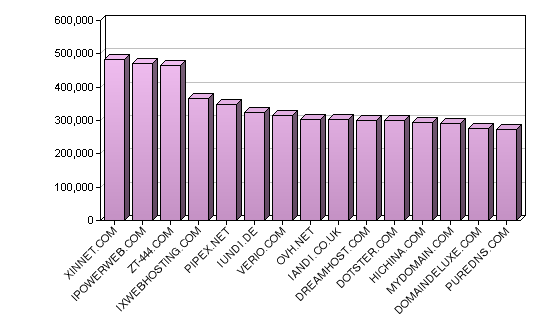 Well, it's official.
According to webhosting.info, DreamHost is now 3 times into 6 figures. We just passed 300,000 hosted domains yesterday, putting us as the 27th biggest web host in the world! It would have been nice if we just waited a week so we could say we were in the "top 25", or waited three weeks so we could finally be bigger than Verio, but oh well!
Weird, it seems like only 22 weeks ago we were at but 200,000.
Weird.
PS. Happy Birthday USA!