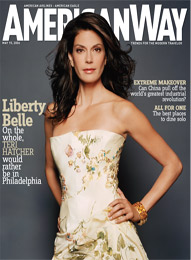 Last week, as I was lazily thumbing through the May 2006 issue of AmericanWay, the AWARD-WINNING in-flight magazine of American Airlines, a familar face caught my eye.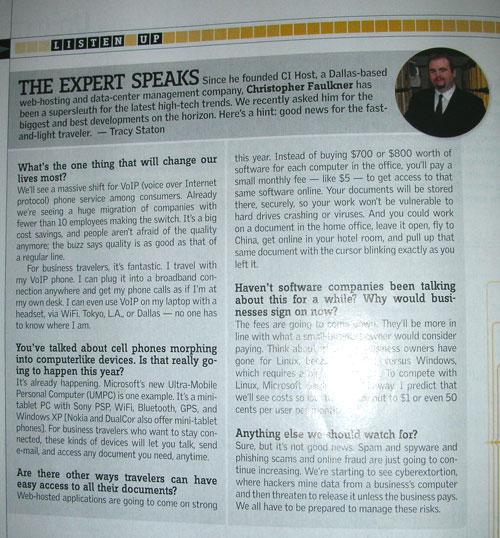 Who WAS that cheery-eyed elf peering back at me from the upper-right hand corner of THE EXPERT SPEAKS?
I knew I'd never met the man, and yet I'd seen his face many times.. and yet I also knew he wasn't famous. Where was he from? I couldn't quite place it. It finally hit me when I read the introductory text… of course!
It was none other than CEO and publicity-hound extraordinaire of our favorite competitor CI HOST, C.F.! (One must never actually type his full name, lest he suddenly appear in a flash of smoke, lawsuit in hand.)
Great! So good to see other hosting guys moving up in the world!
I practically quivered in anticipation of the gleaming nuggets of insight soon to be bestowed upon me!
My practical quivering was soon rewarded as I came across this beautiful passage: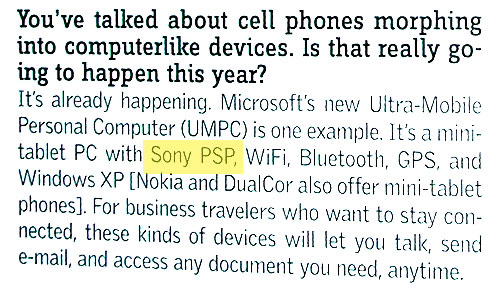 (Personally, I prefer my UMPCs with Nintendo DS.)