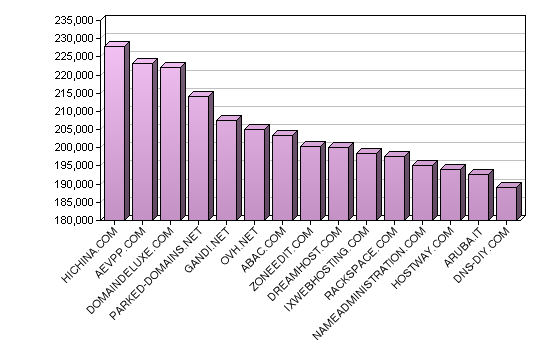 Well, it's official.
According to webhosting.info, DreamHost is now 6 figures into 6 figures. We just passed 200,000 hosted domains yesterday, putting us as the 39th biggest web host in the world!
I'm not sure exactly how they get their figures.. and the numbers don't include sub-domains or ccTLDs (like .la, .cc, .nu, .etc…), but we feel like celebrating regardless!
To do so, we're going to post a little graph Nate made 13 months ago estimating how big we'd be vs. a few of our favorite competitors based on growth rates at the time!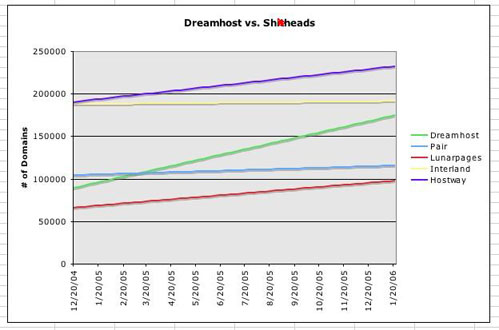 Go big green!
Nate actually wasn't too far off, except that we grew a lot more and those other guys grew a lot less. In fact, as we crossed the 200K barrier we also crossed Hostway!
Of course, lots of domains != lots of money.. not by a long shot. All of these guys (except LunarPages, ha!) probably take in way more bucks than us. But it's still nice to think that something like 1/300th of the domains on the Internet are in our sweaty little hands!